Amazon Hiring Freshers for Software Quality Engineer
Amazon Hiring Freshers for Software Quality Engineer in Bangalore.
Qualification: BS degree
Experience: 1+ years
Location: Bangalore
Salary: NA
No of Vacancy: NA
Details of Amazon Hiring Fresher
Responsibilities
Utiilize innovative testing technologies to develop product's testing strategy.
API level testing.
Perform manual testing, the scope of which will encompass all functionalities of services as a prequel to automation.
Analyze test logs; create test reports, co-ordinate with stakeholders.
Basic Qualifications
BS degree in Computer Science from a reputed institution.
1+ years core development experience as a Software Engineer.
Strong understanding of functional requirements
Strong analytical and problem solving skills.
Demonstrable experience in writing clean code quickly. Preferably Java coding.
Experience in RDBMS databases.
Mobile device based test automation experience.
Understanding of QA methodologies, life cycle and processes.
Preferred Qualifications
Multi-lingual testing frameworks and automation experience.
Selenium or QTP automation tools. Java or C++ coding.
Oracle or SQL.
Experience in writing web based product testing frameworks and automation tools.
Web based product experience.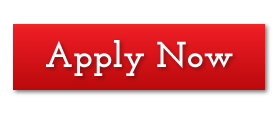 ---