Aspiring Minds Hiring Software Development Engineer at Gurgaon
Job Responsibilities: Software Development Engineer
Education: B.Tech/B.E., MCA
Work Ex: 0 – 1 yrs
Salary: 6.25 LPA
Industry: Education
Salary: INR 6.25 LPA (Which includes ESOPS of 1.5 L)
Job Location: Gurgaon
Job Profile: Software Development Engineer
The candidate shall work on development and maintenance of Aspiring Minds' flagship product and portals as well as other products.
The profile would comprise of understanding and using web technologies, both front-end and back-end and extensive coding to develop products.
Additionally, it would require strong analytical skills to understand large amount of data, writing code in PHP/other languages to process it and creating detailed analytical reports with inferences and observations.
In this position, candidates shall have the opportunity to work with and be under mentorship of IITs, MIT (USA), NITs and alumni of such top colleges.
Desired candidate profile:
Strong analytical skills with strong problem solving abilities.
Strong base in Data Structures & Algorithms.
Strong verbal and written communication skills.
Should be a self starter and a good team player with a high sense of ownership.
Responsibilities:
Develop features across multiple subsystems within our applications, including collaboration in requirements definition, prototyping, design, coding, testing and deployment
Understand how our applications operate, are structured, and how customers use them
Provide engineering support (when necessary) to other teams who are responsible for deployment and help them with debugging issues ( when needed)
Participate with the engineering and operations teams to define plans for standardizing, scaling and enhancing our products and the services utilized to deploy/install/release those products
Investigate, analyze and make recommendations to management regarding technology improvements, upgrades and modifications
Educational Qualifications required:
B. Tech / BE / MCA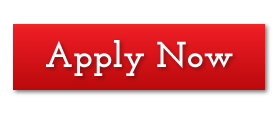 ---