Aspiring Minds Recruiting Freshers as Technical Support Engineer(Contractual) at Bhopal, Kolkata, Lucknow
Job Responsibilities: Technical Support Engineer(Contractual)
Education: B.Sc., B.Tech/B.E., BCA
Work Ex: 0 – 2 yrs
Salary: 1.5 LPA
Industry: IT
Website: www.aspiringminds.com
Salary: Upto Rs 1.5 LPA
Please Note: Only Males candidates should apply
Courses Required: B.Tech, BCA or Diploma in Networking/CCNA/MCSE or
B.Sc-CS (Any computer degree/diploma)
Batch: 2012/2013/2014
Job Location: Multiple Locations- Bhopal, Lucknow, Kolkata
Desired experience: Fresher
Bond: None
Tentative date of interview: Will be communicated post registration window is closed
Please Note that this is a tentative date of Interview, the exact date and venue will be communicated to you post registration process is over. The shortlisted candidates will be sent Admit Cards/Call Letters on their registered mail Id, which they will need to, carry on the date of Interview. No candidate will be entertained by the company without the formal intimationAspiring Minds.
Tentative date of joining: Immediate
Job Description:
– The candidate will be required to perform data related jobs, will be the single point of contact for Aspiring Minds in the event and will be responsible for the successful assessment drive. This would involve managing the LAN at the campus, making necessary installations and invigilation.
– The candidate will do trouble shooting at events and ensure that expectations are completely met, also assist in data management and aggregation.
Skills Required:
– Sincere, hard working and motivated
– Should possess Good knowledge and interest in Networking and Windows XP will be preferred
– The candidate must be comfortable and willing to travel to various locations in India for extended periods. A typical Test Engineer would travel for maximum 40 days outside his base location and then be stationed in his base location for a period of maximum 30 days post which he will be expected to travel again
– Good spoken English and presentable, Knowledge of a local language, a plus.
Interview Process:
– Multiple round of face to face interview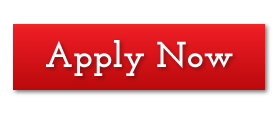 ---