Home
»
B.Tech/B.E
»
CGI : Off-Campus : BE / B.Tech / ME / M.Tech / MCA : 2013 / 2014 Passout : Associate Software Engineers : On 29 April 2015 @ ALL INDIA
---
25th April 2015
Filed under:
B.Tech/B.E
,
Fresher Job
,
Job in Kochi
,
Jobs in Ahmedabad
,
Jobs in Bangalore
,
Jobs in Delhi
,
Jobs in Gurgaon
,
Jobs in Hyderabad
,
Jobs in Kolkata
,
Jobs in Mumbai
,
Walk-ins Jobs
No of view :
636
CGI : Off-Campus : BE / B.Tech / ME / M.Tech / MCA : 2013 / 2014 Passout : Associate Software Engineers : On 29 April 2015 @ ALL INDIA
Associate Software Engineer
Eligibility :
# 2014/2013 batch BTech / BE / M.Tech/ MCA (CS/EC/IT)
# A minimum of 60% in 10th and 12th and 65% in graduation (aggregate of 1 to 8 semester)
# Training certification in one of the following ( .Net / Java / C++ / PLSQL / SAP ABAP / SAP BASIS / Mainframes / AS400 / VC++ )
# For candidates without certification, you should have pH score. (Only 2014 batch candidates will be considered for this.) (You must mention None or Others in certification to be considered for this.)
Service Agreement :
Candidates willing to commit for atleast a 24 months tenure need to apply.
Event Date :
Mumbai – 29th April (Plain Fresher)
Important :
No resumes will be entertained directly by CGI and all profiles will be processed by eLitmus only.
You are expected carry your certificate of training on the event date (for candidates who have mentioned certification in their profile). Failure to do so will disqualify you and you shall not be allowed to participate in the drive.
Apply only if you agree to the following :
1. I am willing to work at any of the CGI locations from where either CGI or any of its clients operate or function.
2. I am willing to work in IT – Development, Maintenance, Support or Testing groups of CGI that are already in existence or may be established/constituted in the future as part of its business/operational diversification or growth.
3. I am flexible to work in any kind of shift – day or night, as applicable to my process as assigned to me without any obligation or bindings, that I am being assigned/allocated.
Salary : Rs.275000/-
Event Date : 29 Apr 2015
Last Date : 27 Apr 2015
Job Location(s) : Bangalore, Chennai, Hyderabad, Mumbai
Experience Required : Fresher
Note:
# Any Candidate with multiple profiles or applications will be disqualified.
# No need to apply again if already applied to this job ad.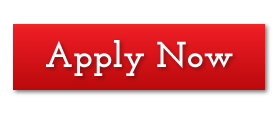 ---