HCL Technologies Ltd. Pool Campus Drive on 28th July 2015 at APIIT
HCL Technologies Ltd. Pool Campus
Drive Technical & Non Technical Graduates
(BATCH- 2014-15)
On 28th July, 2015 (Tuesday)
Mandatory Registration is mandatory for participation. Click here to register.
Company Profile
HCL is a $6.3 billion leading global technology and IT enterprise comprising two companies listed in India – HCL Technologies and HCL Infosystems. Founded in 1976, HCL is one of India's original IT garage start-ups. A pioneer of modern computing, HCL is a global transformational enterprise today. Its range of offerings includes product engineering, custom & package applications, BPO, IT infrastructure services, IT hardware, systems integration, and distribution of information and communications technology (ICT) products across a wide range of focused industry verticals. The HCL team consists of over 90,000 professionals of diverse nationalities, who operate31 countries including over 500 points of presence in India. HCL has partnerships with several leading global 1000 firms, including leading IT and technology firms.
Position:
Junior Engineer Product Support
Salary :
INR 2.0 LPA
Placement Process
Group Discussion
HR Personal Interview
Qualification
Technical Graduates –  B. E. /B. Tech (CS/IT/ECE/EEE/ENI/Mechatronics), BCA, MCA
Non Technical Graduates – B. A., B.B.A., B.Com, B. Sc, M.Com, MBA
Undergraduates & Diploma Holders
Batch
2014-15
Date 28th July, 2015 (Tuesday)
Time 9:30 AM Sharp
Venue APIIT SD INDIA, Near Toll Plaza Panipat, Haryana
Required Documents:
Students must carry one hard copy of marksheets, resume, 3-4 Passport size photographs (recent) and Photo ID Card(Driving License/ Passport/ Voter ID/ College ID).
All the students should appear for interview in formal dress .
All the students are required to carry theirqualification documents  starting10th Class.
(Original copy and 1 photocopy of each) .
Registration for Participation: The students willing to appear in the drive are required to register online and must carry the copy of admit card generated by the website.
For any query mail on tpo@apiit.edu.in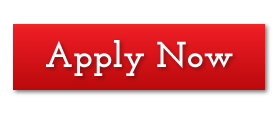 ---