HP Recruiting Release Mgmt Implementation Engineer at Bangalore
Job Description
Release Mgmt Implementation Engineer-1409774
Description
· Apply growing technical knowledge to operate a technology area (e.g. server administration, technical security management, performance management) or customer group with limited risk/complexity. Integrate technical knowledge and business understanding to create superior solutions for HP and for customers.
· Incident Management: Resolve routine in-scope technical incidents independently. Work with team members to resolve more complex incidents.
· Change Management/ Implementation: Independently implement changes/solutions to meet customer and/or trade/HP Information Technology (HPIT) infrastructure needs within area of technical responsibility.
· Patch and Security Management: Apply patch and security changes per policy.
· Configuration Management: Ensure Configuration Management Database (CMDB) entries are complete and accurate.
· Solution Design: Understand the HP solutions set and be able to apply these solutions to meet customer and/or trade infrastructure needs within area of responsibility.
· Quality: Provide continual improvement recommendations for direct responsibility area (process improvement, technical standard updates, etc).
· Project Management: Participate in customer and internal projects, including transformation.
· Customer Relationship Management: Set expectations with customers and/or internal businesses/end users within defined parameters.
· Teamwork: Work as part of a team, which may be virtual and/or global. Typically advises or sets direction for:
· Single customer/small group of similar customers
· Country or subregion
Qualifications
Education and Experience Required:
Bachelor's degree in Computer Science, Engineering, Business, or related field or equivalent work experience. May hold entry-level certification(s) in work field. Typically 0-2 years of relevant experience with Bachelor's degree, or 2+ years of relevant experience with 2 year post-high school degree.
Knowledge and Skills Required:
Typical skills include:
· (developing) understanding of technology in direct responsibility
· (developing) General understanding of related technologies
· (developing) Customer Service
· (developing) Project Management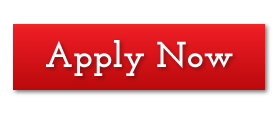 ---