Infocare Technologies Recruiting Freshers as Android Developer at Mumbai
Website: http://infocarewebtech.com/
Salary: Rs 0.96 LPA to Rs 1.8 LPA (Depending upon the candidate's performance in the interview)
Probation / Training Period: 6 months
Job Location: Mumbai
Desired experience: 0 to 2 years
Bond: None
Tentative date of interview: Will be communicated post registration window is closed
Please Note that this is a tentative date of Interview, the exact date and venue will be communicated to you post registration process is over. The shortlisted candidates will be sent Admit Cards/Call Letters on their registered mail Id, which they will need to carry on the date of Interview. No candidate will be entertained by the company without the formal intimationAspiring Minds.
Tentative date of joining: Immediate
Job Description
– The candidate will be involved in Designing, developing and maintaining Android apps as per client's requirements.
– The candidate will be actively involved in re-engineering & analysis of applications
Skills Required:
– Strong OO design and programming skills in Java (J2EE/ J2ME)
– Familiar with the Android SDK and Eclipse
– Knowledge of SQLite, MySQL or similar Database Management System
Interview Process:
– Multiple Face to Face interview Rounds
Job Responsibilities: Android Developer
Education: B.Tech/B.E., BCA, MCA
Work Ex: 0 – 2 yrs
Salary: 96K – 1.8 LPA
Industry: IT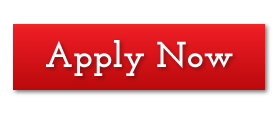 ---