McAfee Hiring Freshers as Software QA Engineer at Bangalore
Software Development Engineer – 768536
Description Job Description: Develops software as the primary job function; Designs, develops, debugs & tests complex software in any field e.g., systems software, software development tools, applications, drivers, numerical methods, UI's, web. May work directly with companies developing and optimizing compilers, operating systems, and other software technologies. Usually holds an academic degree in Computer Science, Computer Engineering or Computational Science.
Qualifications UI/Full stack Engineer:
SaaS Protection
SaaS Protection is a team that develops complex software to provide cloud-based E-Mail protection solutions. Designed to serve millions of customers worldwide, the SaaS Protection solution strives to provide world class, fool proof solutions that guard our customers' E-Mailsmalevolent attacks such as spams and snowshoe attacks
Roles & Responsibilities:
As a member of the UI team, you will work with cutting edge UI technologies to come up with rich user interfaces that make for a very rich user experience. Your position involves a complete understanding of the complex product architecture that in turn will enable you to develop feature rich UIs that can take the product to the next level. In addition to UI/Frontend, you will be working on backend technologies as well
Application Criteria
Experience in designing complex User Interfaces
Hands on experience in using ExtJS/Javascript to build custom components.
Experience with backend technologiesPHP or Java/C/C++
Good knowledge of OOPS and data structures/algorithms
Desirable
Exposure to databases such as Postgres
Experience with internationalizing web-apps.
Exposure to agile/scrum practices
Job Category : Software Engineering
Primary Location : India-India, Bangalore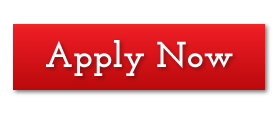 ---