SAP INDIA Hiring Developer Associates @ Bangalore
SAP INDIA    (www.sap.com/india)  
0-2 Years) Developer Associates @ Bangalore (Karnataka)
Note: This is NOT a direct Walk-In. You need to apply only at given URL and only shortlisted candidates may be called by the company for test/interview.
Requisition ID: 42174
Work Area: Software-Development Operations
Expected Travel: 0 – 10%
Career Status: Professional
Employment Type: Regular Full Time
PURPOSE AND OBJECTIVES
# The line-of-business Customer Engagement and Commerce (CEC) drives solutions intended to help businesses moving beyond traditional customer relationship management (CRM) and engaging their customers anytime, anywhere, and on any device. Within CEC, Hybris Marketing plays a dominant role and is seen as a major growth opportunity. Our mission is to deliver the worlds leading Marketing Suite, enabling marketers to engage throughout the whole customer journey in all channels. Cloud enablement of the solution and driving innovations via Frontrunners will play an important role to achieve this goal
WHAT WE OFFER
# The CEC Marketing team in Bangalore will provide you with very good opportunities to work on open source and cloud platform. On the functional side we would build the best of breed CRM Marketing solution.
EDUCATION AND QUALIFICATIONS / SKILLS AND COMPETENCIES
# Bachelors or Master Degree in Computer Science Engineering or Equivalent.
# Excellent Programming skills and good knowledge of Data Structures and Algorithms.
# Proficient in core JAVA and Java Script
# Strong communication and problem solving skills.
# Highly Result Oriented and Agile.
# Good team player
EXPECTATIONS AND TASKS
# As an Associate Developer you will be responsible for the following activities:
# Software Development focusing on design, coding, testing, quality assurance of specific product features in a development Scrum Team.
# Demonstrates full responsibility for accepted tasks and therefore demonstrates a high level of quality, speed, reliability and efficiency.
# Works closely with other team members to ensure the team success.
WORK EXPERIENCE
# 0 to 2 Years of experience in developing applications based on JAVA, or any other programming language
SAP'S DIVERSITY COMMITMENT
# To harness the power of innovation, SAP invests in the development of its diverse employees. We aspire to leverage the qualities and appreciate the unique competencies that each person brings to the company.
Job Segment: Developer, ERP, Engineer, Computer Science, CRM, Technology, Engineering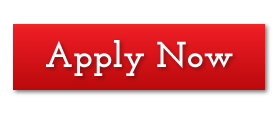 ---