Torqus Systems Hiring Freshers as Associate Support Engineer
Job Responsibilities: Associate Support Engineer
Education: B.Tech/B.E.Work Ex: 0 – 1 yrs
Location : Bengaluru / Bangalore, Pune, Mumbai
Salary: 1.8 – 2.5 LPA
Industry: IT
Website:  http://www.torqus.com/
Salary details:  INR 1.8 – 2.5 LPA (Depending on candidature experience and performance during interview.)
Job Location: Candidate will be posted to either Mumbai, Pune or Bangalore post selection.
Probation Period: 3 months
Desired experience: 0 to 1 years of experience is required.
Bond: Service level agreement of  15 months in which candidates will have to submit their original documents.
Tentative date of interview: Will be communicated post registration window is closed
Please Note that this is a tentative date of Interview, the exact date and venue will be communicated to you post registration process is over. The shortlisted candidates will be sent Admit Cards/Call Letters on their registered mail Id, which they will need to carry on the date of Interview. No candidate will be entertained by the company without the formal intimationAspiring Minds.
Tentative date of joining: Immediate
Job Description:
– Candidate will be understanding our tools thoroughly
– Candidate will provide support to the clients.
– Candidate will provide support mostly through remote access but occasionally on site as well.
Skills Required:
–  Candidate should have good Knowledge of Advance Java, HTML, CSS. Knowledge of Struts/AJAX/Web Services / Android
– Candidate should have excellent Analytical and problem solving skills.
– Candidate should have ability to work hard under pressure and be a good team player.
Interview Process:
–  Multiple rounds of face to face interviews.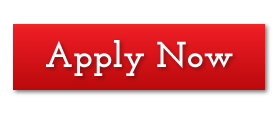 ---