Vizury Solutions Recruiting Freshers as Associate Analyst at Bangalore
Job Responsibilities: Associate Analyst
Education: B.Tech/B.E., M.Tech./M.E., MCA
Work Ex: 1 – 3 yrs
Salary: 7.5 – 10 LPA
Industry: IT
Website address: http://www.vizury.com
Desired experience: 1 to 3 years
Course Specialization: B.E/B.Tech(CS/IT/ECE)/MCA/MBA
Batch: 2012/2013/2014
Probation/ Training Period: None
Salary: CTC Upto Rs 7.5 LPA to Rs 10 LPA(Depending upon the candidature and performance in the interview)
Bond: None
Date of Joining: Immediate
Interview Process:
– Multiple Face to face rounds
Tentative Interview Date: Will be communicated post registration window is closed
Please Note that the exact date and venue will be communicated to you post registration process is over. The shortlisted candidates will be sent Admit Cards/Call Letters on their registered mail Id, which they will need to carry on the date of Interview. No candidate will be entertained by the company without the formal intimationAspiring Minds.
Job Description:
– The candidate will be responsible for the complete ownership of the Profit & Loss for the allocated marketing campaigns.
– Managing campaign launches and coordinating related activities and meeting client expectations of ROI.
– Helping the account management team in client related issues
– Managing campaigns in a way that budgeted revenue targets are achieved
– Analyzing campaign data, identifying issues, hypothesize solutions and executing experiments.
– Contributing to product development by communicating campaign level feedback and expectations
Skills Required:
– Knowledge in marketing, analytics, consulting, online advertising.
– Ability to analyze large volumes of data and come up with deep insights
– Experience in MS Excel (Advanced) and SQL
– Has appreciation of technology and its ability to create value in the marketing domain
– Strong written and verbal communication skills
– Able to structure basic written communications
– Strong work ethic with demonstrated ability to set and meet commitments
– Works to foster positive work environment
– Passionate with numbers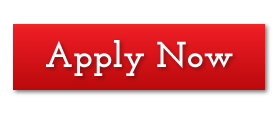 ---