BigStep Technologies Pvt. Ltd Hiring Software Support Engineer
Name Of The Company: BigStep Technologies Pvt. Ltd
Experience Required: 0 to 2 yrs
Educational Qualification: B.E,B.Tech,BCA
Job Designation: Software Support Engineer
Functional Area: IT Software – Network Administration, Security
Type of Industry: IT-Software Services
Required Candidate Skills :
Handling support tickets filed by clients.
Understanding and documenting client requirements.
Coordinating with the Software Development Team for resolving client problems.
Must have strong written English communications skills.
Must have basic knowledge of programming.
Must have a technical background in computers / software.
Must have good analytical and problem solving skills.
Must be a good team player, good learner and self starter.
Ability to work independently.
Package Offered : 2,00,000 – 3,00,000 P.A.Company provided meals, Medical Insurance and other perks.
Work Location: Gurgaon, Delhi/NCR
Website: www.bigsteptech.com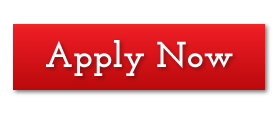 ---