CGI Hiring Freshers For Associate Software Engineer at Bangalore
Company: CGI
Position: Associate Software Engineer
Job location: Bangalore, Chennai, Hyderabad, Mumbai
Event date: 09 Jun 2015
Last date to apply: 31 Jul 2015
Salary offered: Rs.240000/-
Experience required: Fresher
Eligibility:
Good pH score.
Excellent Communication skills
Willing to work in 24/7 shift and to work either in Bangalore or Chennai based on business requirement.
Service Agreement:
Candidates willing to commit for atleast a 24 months tenure need to apply.
Event Date: 
 – 09th June – Bangalore(Plain Fresher)
Apply only if you agree to the following:
1. I am willing to work at any of the CGI locationswhere either CGI or any of its clients operate or function.
2. I am willing to work in IT – Development, Maintenance, Support or Testing groups of CGI that are already in existence or may be established/constituted in the future as part of its business/operational diversification or growth.
3. I am flexible to work in any kind of shift – day or night, as applicable to my process as assigned to me without any obligation or bindings, that I am being assigned/allocated.
Company URL: www.cgi.com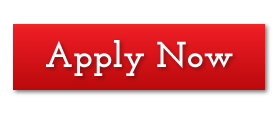 ---