IBM Recruiting Freshers as Application Developer at Bangalore and Gurgaon
Roles and Responsibilities: 
The resource will be a developer and be expected to pick up any of the development tasks associated with a typical Portal-WCM project.
•Implement solutions and deploy to our development environment and unit test.
•Complete deployment documentation and deploy solutions to our Integration environment.
•Conduct formal peer reviews and adhere to deadlines.
•Review requirements with senior resources in Ireland and occasionally with the architecture team in the States.
•Create design documents when required
•Support solutions through formal QA and UAT.
•Fix any bugs and update bug tracking tool appropriately
•Build and maintain Business knowledge, technical expertise and knowledge of the development environments and the configuration of our various Portal based products
Skills: 
Portals IBM Portal server 8 IBM WCM Design; Content Development, Java J2ee Portlets Portal Administration( Pages, rules etc) Deploying portlets and EARS in Portal Portal Theme Portal Skins Dojo; Javascript JSP; CCS Portal search WCM Architecture
Total experience: 0.6 to 4 years
Required
Bachelor's Degree
At least 1 year experience in Websphere Portal Server
English: Fluent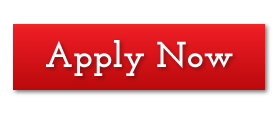 ---