Home
»
B.Tech/B.E
»
Tata Consultancy Services (TCS) offcampus for Service Desk Engineers @ ALL INDIA
---
1st March 2015
Filed under:
B.Tech/B.E
,
Fresher Job
,
Jobs in Delhi
,
Jobs in Gurgaon
,
Jobs in Hyderabad
,
Jobs in Kolkata
,
Jobs in Mumbai
,
Jobs in NOIDA
,
Jobs in Pune
,
Jobs in Tamil Nadu
,
M.E/M.Tech
,
Walk-ins Jobs
No of view :
958
Tata Consultancy Services (TCS) offcampus for Service Desk Engineers @ ALL INDIA
ELIGIBILITY CRITERIA :
# B.Sc (Physics, Mathematics, Electronics, Statistics, Computer Science, Computer Application, Information Technology) /BCA / BCS Graduates of 2013, 2014, and 2015 batches
# All academic courses should be full time
# Class XII should be in Science or Commerce with Mathematics / Statistics as subjects
# Minimum aggregate marks of 50% and above in Graduation, Class XII and Class X in the first attempt.
# Aggregate is average of scores of all subjects in all semesters.
# Maximum up to 24 months break in education is permissible
# There should not be extended education.
# All courses should be completed within normal stipulated course duration.
REGISTRATION PROCESS :
# Interested candidates need to register on TCS campus portal.
# To register please log on to http://www.careers.tcs.com > Entry Level Fresher > Click Here > Next Step (New Candidate-Register Here) > Off Campus Applicants
# Applicants who have already registered in NextStep portal may log on with a valid DT reference number to update their profile: https://nextstep.tcs.com > Off Campus Applicants
SELECTION PROCESS :
# If you meet all our eligibility criteria, you will receive an email on the id registered on Nextstep portal informing about the Test Date / Venue / Time.
# Selection process will involve an online aptitude test.
# Candidates can take the practice test by clicking on OpenseeSame banner on Nextstep portal. (https://nextstep.tcs.com)
# Candidate clearing the test will be called for interviews.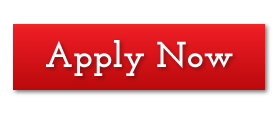 ---