Walk-In : Pooled Off-Campus : BE / B.Tech / MCA / ME / M.Tech : 2013 /2014 Passout : Associate System Engineers @ Karnal (Haryana)
Recruitment for the company – IBM INDIA 
Job Position : Associate System Engineer
Job Category : IT | Software
Walk-In Location : Karnal, Haryana
Compensation :
# B.Tech, MCA – Rs. 3.40 Lacs Per Annum (Rs.3,15,000 + Rs. 25,000) and M.Tech – Rs. 3.70 Lacs Per Annum (Rs. 3,45,000 + Rs. 25,000)
Joining Time : Joining Immediate
Qualification – Eligibility Criteria : (Mandatory)
# B.Tech/M.Tech/MCA of 2014 and 2013 Passout ONLY
# 70% (Aggregate) and above throughout academics (10th, 12th and Graduation/MCA)
# All Engineering Branches like CSE, ECE, EE, IT, Civil, ME, Instrumentation and others (Except Pharma and Fashion Technology)
# NO Backlog at the time of IBM Placement process
# Joining Immediate
Desired Experience : 0 Years
Job Profile :
# An Associate System Engineer will design Applications, write Code, test, debug and maintain Software Applications.
Selection Process :
# 2 Round of Online Assessment followed by Interview
Instructions for the Placement Drive :
# A photo identification like license; college I Card, etc must be brought by the each candidate.
# You need to carry 2 Passport Size Photographs, CV and 1 Set of photocopies of certificates with you at the time of test.
# Wear in formal dress only.
Please Carry below documents (mandatory) :
# Updated Resume – Multiple Copies
# A printout of this ChetanaS job posting
# Government Photo ID Proof (Passport/PAN-Card/Aadhar-Card/Voter-ID/Driving-License)
# 2 Passport Size Photographs
# 1 Set of Photocopies of Certificates with you at the time of test
# College ID Card
Note: There will not be any Charges for this process.
Note: You can mention the reference as 'ChetanaS'.
Walk-In Date : On 13th March 2015 (Friday)
Reporting Time : 9.30 AM sharp
Walk-In Venue :
RPIIT College Campus,
On NH-1 Highway, Village BASTARA, Near Gharaunda, Opposite Liberty Puram,
KARNAL (Haryana)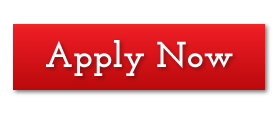 ---